(Blog written by MIDFLORIDA Credit Union and originally posted on September 24, 2020 on the MIDFLORIDA Credit Union Website)

Understanding how and where you overspend is the first step toward figuring out how to save.
---
Examine your expenses
There are countless apps and websites that will analyze your recent bank statements and automatically categorize your expenses. You can also do this the quick and easy way by following the steps below.
1. Locate last month's bank statement (hint: click the eStatements tab in Online Banking)
2. Analyze your statement one line at a time and categorize expenses accordingly:
Mandatory

– This will include the essentials, like rent or mortgage, insurance, utilities, groceries, debt payments—you get the idea.

Discretionary

– This includes everything else. Depending on your particular lifestyle, you might identify some of these discretionary spending subcategories:

Entertainment (cable TV bills, streaming subscriptions, sports tickets, etc.)
Dining out (coffee, restaurant delivery, bar tabs, etc.)
Self-care (clothing, salon services, manicures and pedicures, cosmetic purchases, etc.)
Hobbies (video games, art supplies, musical instruments, etc.)
3. Add up the total amounts spent in each discretionary spending subcategory.
Once you've identified where most of your discretionary spending is going, it's time to take action! Reference the guides below for easy ways to save money in the subcategories where you need the most help.
---
The watcher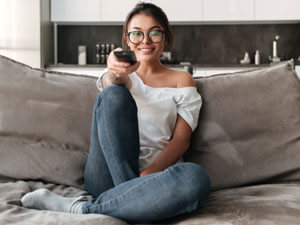 Netflix, Hulu, Disney+, HBO Max, Peacock, ESPN+… where does it end? Ditching cable in favor of one or two streaming services might make sense. But, with so many streaming services on the market today, you'd have to spend a literal fortune to subscribe to every one. Check out these tips if you need to cut back on streaming subscriptions:
Subscribe strategically – Rather than pay for multiple subscriptions, rotate through different ones monthly, or whenever there's a new release.
Switch to ad-supported subscriptions – A few different services—including Hulu and Peacock—offer ad-supported subscriptions at a free or reduced cost. The inconvenience of watching a few commercials here and there is well worth the savings.
---
The foodie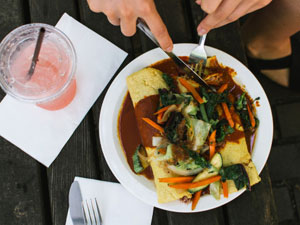 Getting into the habit of regularly dining out or ordering in can quickly kill a budget. Luckily, cutting back in this subcategory is easy:
Check for promo codes – Before placing an order on apps like DoorDash, Postmates, and Uber Eats, perform an internet search for the app name + promo code. It might surprise you how a quick search can net significant savings.
Consider a subscription – Many consumers think they'll save money in the long run if they avoid a subscription with one of the apps listed above. But, if you depend heavily on food delivery, signing up for a subscription will pay for itself over time in the form of waived delivery fees. Just don't forget to continue tipping your delivery person!
Plan ahead – Some of us dine out or have meals delivered because we enjoy the experience and trying new cuisines, while others of us turn to delivery or drive-thru when life gets busy. If you fall into the latter category, set yourself up for success by throwing a few frozen pizzas or casseroles in your next Publix shopping cart. Your wallet will thank you.
---
The diva
We've all heard the mantra "you need to look good to feel good", but a lot of us equate looking good with spending tons of money. That doesn't have to be the case! Here are some easy ways to save at the salon:
Skip the blowout – Did you know that, at many salons, a hair trim that lasts weeks can cost just as much as a blowout that only lasts a day or two (or even less in Florida's humidity)? Next time, ask your stylist to skip the blowout and style it yourself at home for free.
Resist the urge to buy salon products – Yes, that salon conditioner leaves your hair soft and silky! But many drugstore brands are just as good and a fraction of the price. Search for your favorite salon product + dupe to find a more affordable substitution.
Alternate services – Is your weekly mani-pedi blowing your budget? Next week, try skipping the pedicure and just get a manicure instead; the following week, focus on your feet. You'll still experience pampering in a soothing environment, but for half the price.
---
The doer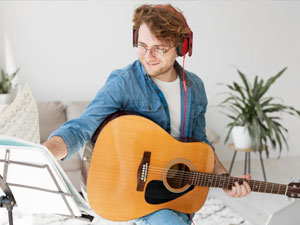 If too much of your discretionary spending is going toward hobby supplies and gadgets, consider these simple ways to cut back:
Shop for used items – Whether you're in the market for a musical instrument or sports equipment, you can save hundreds by purchasing gently used items instead of brand new. Check out Facebook Marketplace, Craigslist, eBay, or OfferUp.
Work your way up to premium products – A lot of beginner hobbyists believe that using expensive products or supplies will make them better at their craft, but that's not always true. If you're just getting started with watercolor painting, for instance, paying twice as much for a premium brand of paint probably won't turn you into the next Georgia O'Keefe.
Sean Haver serves the community at the Maitland MIDFLORIDA Credit Union Branch. Sean has been with MIDFLORIDA for 14 years and Branch Manager for the past 7 years. MIDFLORIDA Credit Union specializes in Personal banking, Business banking, investments, and loans. They pride themselves as being Florida's Community Credit Union. Being a member of the Maitland Area Chamber of Commerce has created opportunities for them to connect with local businesses and other members in the community.
P: (407) 755 - 1329 Ext. 6201 F: (407) 539 - 0172